Get to know Lisa and her journey at KPMG
Assistant Managerin Corporate Tax – The culture, the interaction with each other and the numerous opportunities and perspectives at KPMG convinced Lisa right from the start.
---
---
How did you get involved with KPMG and what made you decide to join us?
My first touchpoint with KPMG was in 2012 when I had the opportunity to pursue a one-year internship at the St. Gallen office. I got a deeper insight into the audit, tax and fiduciary departments and was really interested in the field of tax, in particular, the relation between business and law. During this time, I also realized that KPMG would be my ideal employer. I liked the culture, the way that people collaborated and the amazing career opportunities.
After my internship, I completed my degree in business administration with a focus on accounting and controlling. Soon after my graduation, I received an offer from KPMG Zurich to work in corporate tax. I started as a consultant in 2017 and have been promoted a number of times since. In October 2020, I became Assistant Manager – a role that has given me greater responsibility. I really enjoy my job and I am convinced that I have made the right choices. I am excited about the years to come.
What are, in your view, the greatest benefits of working for KPMG?
One of the biggest benefits is the support I get in terms of time and finance to become a federally certified tax expert. At KPMG, I profit from a wealth of expertise and a large network – both nationally and internationally. In addition, KPMG offers me the career opportunities I have been looking for which is a great advantage.
How does KPMG support you to learn and grow?
KPMG does not only support me in my training to become a federally certified tax expert, it also offers continuous opportunities to develop my expertise. Internally, we exchange valuable experience on a monthly basis while latest subjects are frequently discussed in the corporate tax team. We also take part in external seminars. Furthermore, you can direct your own development through goal-setting and long-term planning of your career.
What is your personal career highlight at KPMG?
My major career highlight was my recent promotion to Assistant Manager. I have taken on my own mandates and all responsibility that comes with it. It feels like a reward for my commitment to the company and to my business line. Being promoted has been a great motivator to continue to give my best, for myself personally, for the company and of course, for our clients.
What was your personal "dare to" moment?
During the past three and a half years at KPMG, I've already had a number of dare to moments. One of them, which I keep experiencing, is running counter to the mainstream, questioning existing structures and working to improve things. Certainly, it takes courage, but situations like these have strengthened my self-confidence and contributed to my success.
What would you tell people who are not sure if they should join KPMG?
In simple words: Dare to try! I am sure you will not regret it.
Wir bedanken uns für die Unterstützung bei:
Am 18.03.2021 veröffentlicht
Diese offenen Stellen könnten dich interessieren:
Ein Artikel zum Thema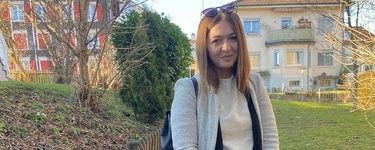 Interview • 3 Min. Lesezeit
Wir bedanken uns für die Unterstützung bei
KPMG
Lisa's persönlicher Einblick in die Arbeit bei KPMG
Assistant Managerin Corporate Tax – Die offene Kultur, der Umgang untereinander und die zahlreichen Möglichkeiten und Perspektiven bei KPMG haben L...
Mehr erfahren