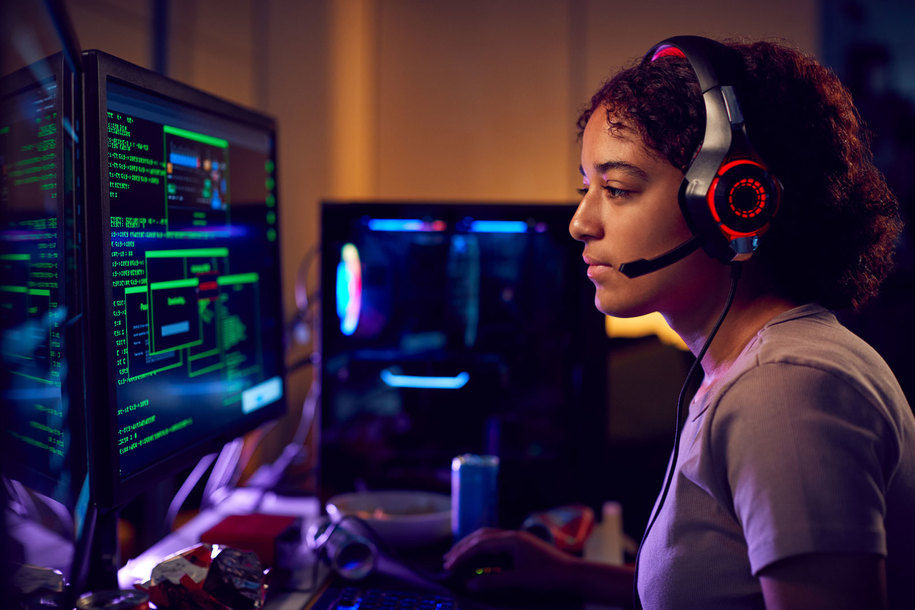 Cyber Challenge - Winter Edition 2021/2022
Event ist bereits abgelaufen!
Erstelle Dir jetzt einen Account und erhalte sofort eine Nachricht für neue Events.
Registrieren
Gain an amazing virtual experience with EY's Cybersecurity Consulting Team and learn from an unforgettable client case – that's what you get when you join Cyber Challenge - Winter Edition 2021/2022 (held in German). And, if you are part of the best team, win an internship opportunity with the EY organisation in Switzerland.
We welcome students from all experience levels
Have you always wanted to understand how cybersecurity consulting works at a leading global consulting firm? Cyber Challenge - Winter Edition 2021/2022 is your chance. Regardless of how much experience you have - everyone can register.
If you are pursuing a Bachelor's or Master's degree in any of the following fields: Information Technology, Computer Science, Electrical Engineering, Management Technology or Economics with a strong interest in cyber security, data privacy or data protection, then don't miss this golden opportunity.
As a participant of Cyber Challenge - Winter Edition 2021/2022 (held in German), you will compete against students from all over Switzerland and the neighbouring countries. The team that performs best in the different challenges and in the final case study wins an internship at the EY organisation in Switzerland.
How successful teams will proceed
Upon a completed registration with your CV, your application will be reviewed. Should you be successful, you will receive the confirmation and final invite within a few days. In order for us to know one another better casually, we'll be posting a surprise apero box to your home address prior to the event as well. On the event day, teams will be formed to compete against one another in a virtual environment. Please mark and reserve 17 November 2021 in your calendar after you have registered with us.
Eligibility criteria
► Swiss citizen or Swiss residence permit B or C, or EU citizen
► Proof that you are currently studying in Switzerland, Germany, Austria or Liechtenstein
► Good command of German and/or Swiss-German
► Submission of your updated CV
Application with your CV
Register now for the Cyber Challenge - Winter Edition 2021/2022 on the 17 November 2021 from 4pm to 8pm. Entries closed on the Wednesday, 10 November 2021.
Discover your career opportunities with the EY organisation
During the challenge, you will have the opportunity to explore further details on cybersecurity consulting, meet the EY cyber teams, get an overview of the current cybersecurity practice and examples of typical projects. Ask any questions you might have, you'll only gain valuable insights. Furthermore, you'll also get to experience and solve a sample client's cybersecurity case as part of this virtual challenge.
Most importantly, you will have plenty of time to discover the career opportunities at EY organisation and enter into personal talks with EY colleagues. This will help you learn about the day-to-day work in cybersecurity consulting at EY and make valuable contacts for your best career start.
How you can register
► Please follow the above-mentioned instructions and register by 10 November 2021.
► Please note that the number of participants is limited. We'll check your registration information and let you know by email after 10 November 2021 whether you are invited.
► If you are registering as part of a team, please provide the names of your fellow teammates in your respective CVs. Otherwise the EY team will assume that you have registered as an individual and are open for us to allocate you into a team of three.