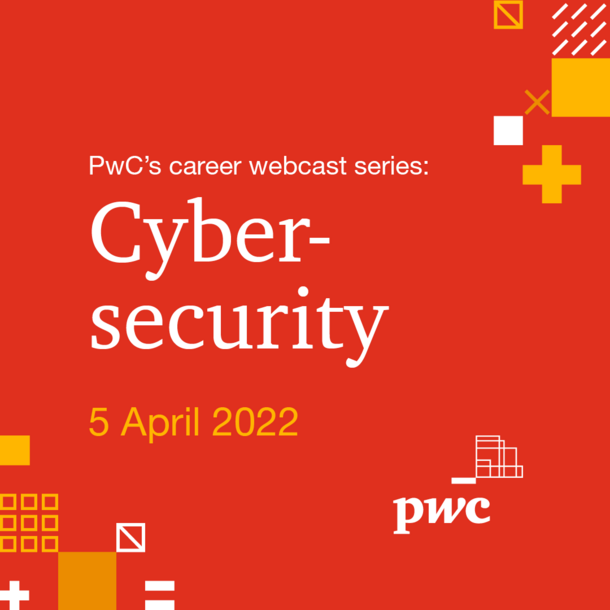 PwC's career webcast series: Cybersecurity
Event ist bereits abgelaufen!
Erstelle Dir jetzt einen Account und erhalte sofort eine Nachricht für neue Events.
Registrieren
About the event
Our Cybersecurity team helps clients work around the risks and proactively combat cyberattacks and threat. It all comes down to building trust. Helping clients understand the advantages the digital world offers as well as the challenges. Building business while securing the business environment, from strategy to execution and operation. We guide clients safely and successfully through the cyber landscape. We call our approach All Eyes on Trust.
Do you want to learn more about our Cybersecurity at PwC Switzerland? Then join our webcast.