YOUnext - Female Mentoring Programme 2023
24
NOV
21
MÄR
Deloitte
Pfingstweidstrasse 11, 8005 Zürich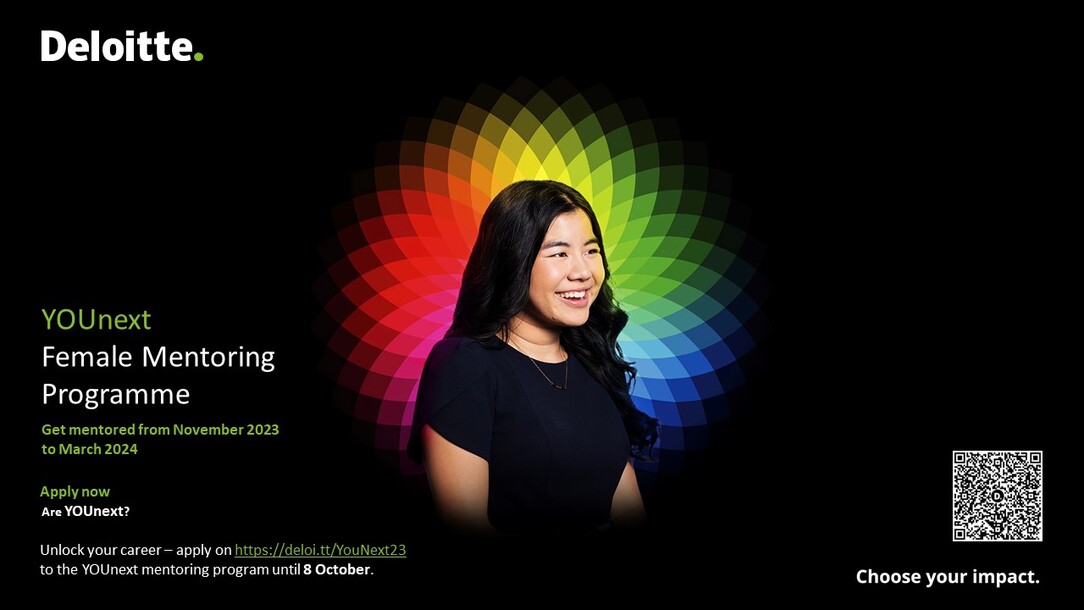 Zur Anmeldung
Event-Informationen
Event-Informationen
Start At: Nov 24, 2023
End At: Mär 21, 2024
Deadline: Nov 05, 2023
Veranstaltungsort
DeloittePfingstweidstrasse 11, 8005 Zürich
Get mentored from November 2023 until March 2024
Are you eager to accelerate your career, learn from experienced female leaders and boost your skills? Then YOUnext - the Deloitte female mentoring programme - is tailored for you!
You'll get your own personal mentor and have the chance to attend three exclusive workshops where you will learn more about Leadership 4.0, how to build your personal brand, and more. Gain great insights into what it is like to work for a leading global professional services firm. You will also have plenty of chances to network.
Learn from inspiring female leaders, and don't miss the chance to get valuable tips on how to work on your personal career development plan!