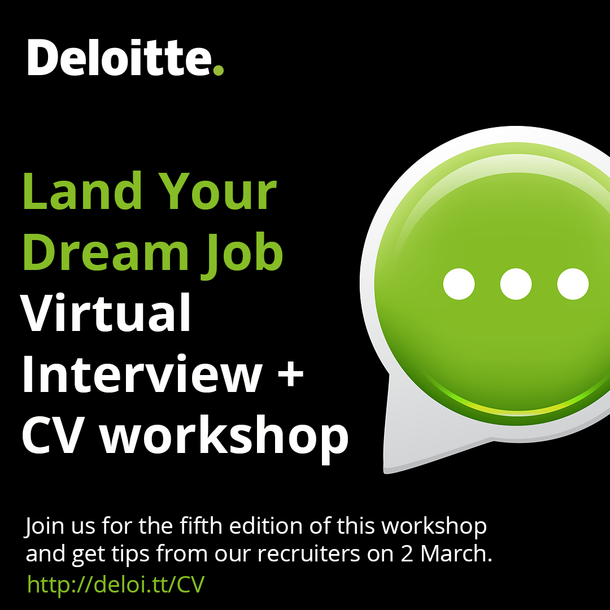 Land your dream job – Virtual interview & CV workshop
L'événement a déjà expiré!
Créez un compte maintenant et recevez un message instantané pour les nouveaux événements.
S'inscrire
Have you ever wondered what kind of CV gets the job? You're definitely not alone. Your CV is the first thing we see when you are applying for a position at Deloitte.
During our webinar, we want to share some valuable tips and tricks with you that can help you stand out during the application process.
Don't miss out!
Find below all event details:
Date: Wednesday, 02 of March
Time: 17:00 - 18:00 (Central European Time)
Location: Virtual
Apply now
Register for the event by submitting your personal information below. Once you have registered, we will be sending you the final event details.
We look forward to e-meeting you during out webinar!