FUTURE FEMALE LEADER
L'événement a déjà expiré!
Créez un compte maintenant et recevez un message instantané pour les nouveaux événements.
S'inscrire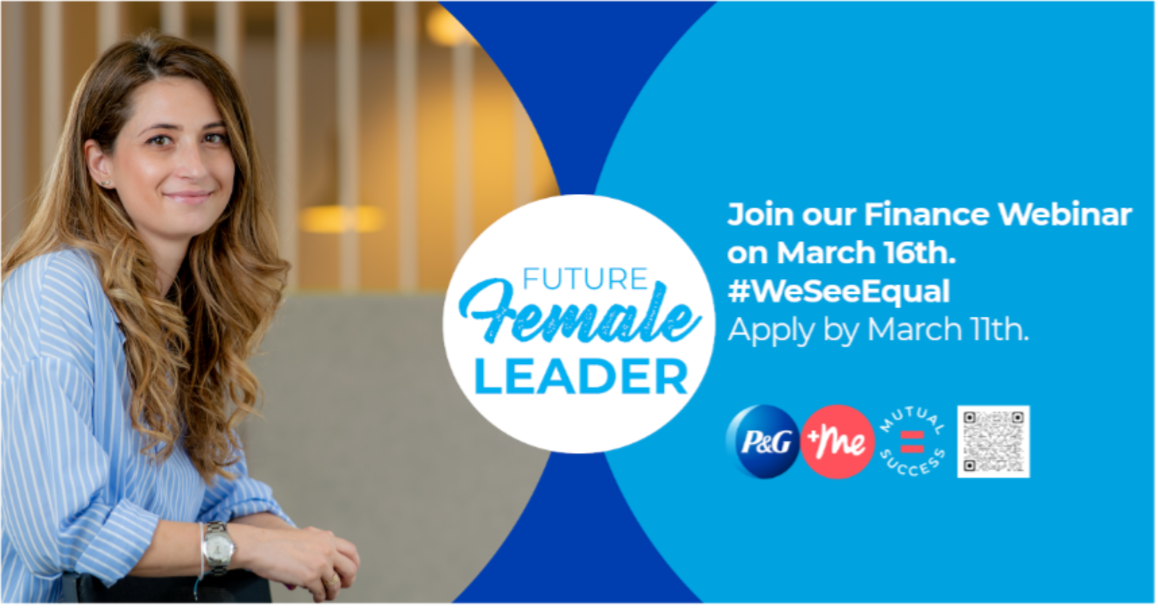 Détails de l'évènement
Détails de l'évènement
Start At: mar. 16, 2022 16:30 Uhr
End At: mar. 16, 2022
A déjà eu lieu
#WeSeeEqual
FUTURE FEMALE LEADER is an event dedicated to all of the most passionate and talented students or recent graduates, interested in getting to know more about P&G's values and direction when it comes to gender balance! Join us and be part of the journey in which we are enabling and empowering female talents in their career!
JOIN OUR ONLINE EVENT AND YOU WILL ENJOY:
An inspirational session with F&A Leaders who will share their personal experiences and thoughts.
An interactive discussion on career growth where you can directly ask questions to the panelists.
Moving examples of how our brands are impacting gender balance.
Learn more about P&G's values and career opportunities.
WHEN?
March 16th, 2022 from 4.30pm-6:00pm.
WHERE?
The event is taking place online.
HOW DO I ENROL?
Complete the form here with your personal details before March 11th! We will be in touch soon with more details on how to join the sessions.
Click HERE now!