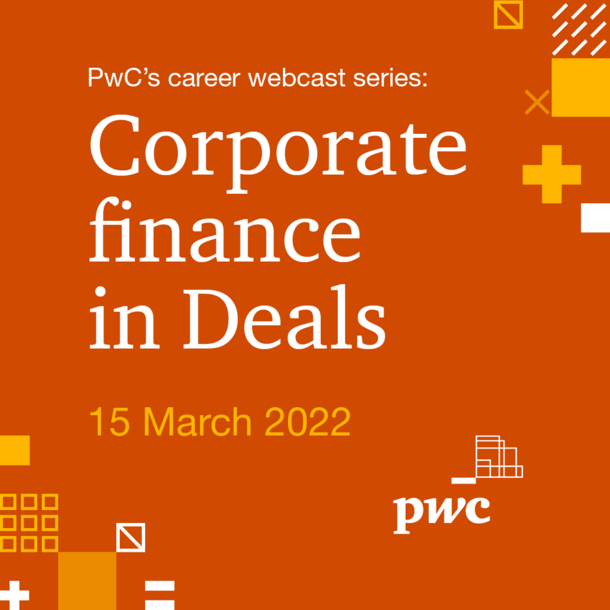 PwC's career webcast series: Corporate Finance in Deals
15
MAR.
15
MAR.
PwC
virtuell
L'événement a déjà expiré!
Créez un compte maintenant et recevez un message instantané pour les nouveaux événements.
S'inscrire
About the event
Do you know how PwC consultants help companies identify potential buyers, do indicative DCF (Discounted Cash Flow) analysis or support with setting up virtual data rooms? Join our webcast to get a better understanding of what PwC's Corporate Finance team in the Deals area does.
Get insights from our Corporate Finance team members into their daily work, their client projects and the perks of working in Deals. In addition, you will have the opportunity to ask your questions during the Q&A session. Register now.
We're looking forward to seeing you!