Info
Innovation is in our DNA. At Zühlke, we help companies transform their vision from a smart idea into a resounding market success.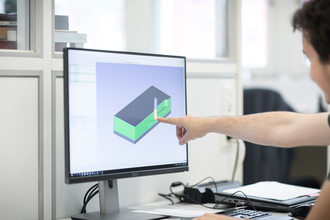 Founded in Switzerland in 1968 and now also active in Germany, Austria, UK, Serbia, Bulgaria, Singapore, Hong Kong, we can draw on experience gained from more than 10,000 software and product development projects.
Are you also passionate about tearing down barriers and breaking new ground? What about transforming intelligent ideas into valuable solutions through creativity and skill? Then you're in the right place. As an international service provider specialising in technology-driven innovation, we'll offer you the right challenges – and plenty of professional freedom to face them!
Senior software engineer Sebastian tells us what he's currently on to and what led him to Zühlke.

Zühlke Engineering AG
Hardware & Telecommunications
Electrical & Medical Engineering
Consultancy
General services
Information technology (IT)