ACCENTURE FEMALE TALENT PROGRAM
Event has already expired!
Create an account now and get an instant message for new events.
Registrate
Imagine the Impact you'll have!
Second generation – nach unserem erfolgreichen Auftakt unseres Female Talent Program 2019, starten wir nun in die nächste Generation!
Du willst einen Einblick in die neuesten Innovationen wie Artificial Intelligence und Gamification erhalten? Erlebe mit Accenture sechs spannende Monate voller Insights zu digitalen Trends und der geballten Ladung Network!
Accenture bietet dir die Möglichkeit in unserem neuen Talentprogramm exklusive Einblicke zu bekommen und hautnah zu erleben, was es heißt, in einem weltweit führenden Technologie- und Innovationsunternehmen zu arbeiten.
Hier nochmal das wichtigste auf einem Blick:
WAS? | Sechsmonatiges Talentprogramm für 50 Studentinnen
WANN? | Mitte März – Mitte September 2020
WO? | Verschiedene Locations in der Accenture DACH Region
WER? | Studentinnen ab dem vierten Bachelor-Fachsemester oder ab dem zweiten Master Fachsemester wirtschaftlicher und technischer Studiengänge aus Deutschland, Österreich und der Schweiz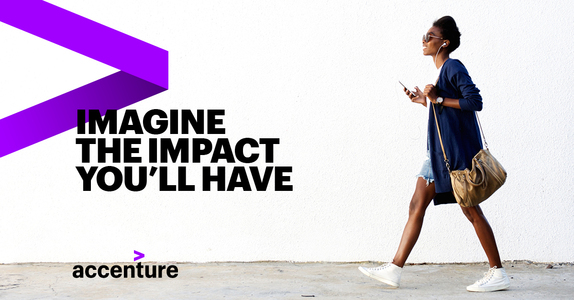 Registration
Interessiert?
Bewirb dich bis zum 2. Februar 2020 mit deinem CV und 2 Sätzen, warum DU ein Teil des Accenture Female Talent Program werden solltest, absolviere das anschließende Telefoninterview und freue dich auf spannende sechs Monate mit Accenture und der zweiten Female Talents Klasse. Erfahre hier mehr Details zum Programm.