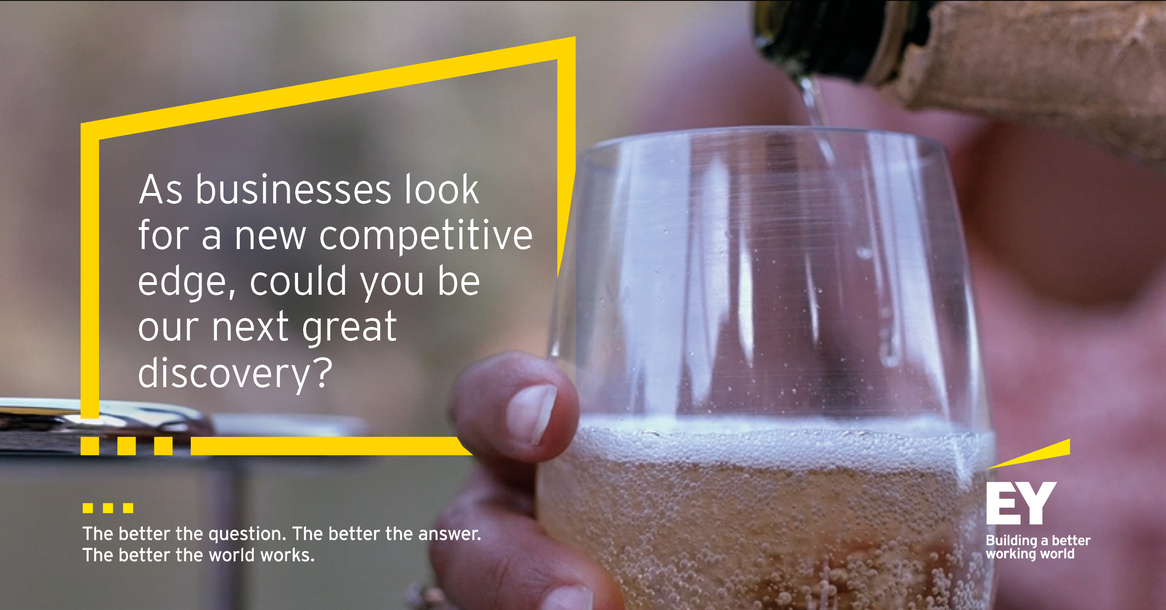 EY's Sparkling Strategy 02
6
MAY
EY
Virtual Event
18:00 Uhr
Event has already expired!
Create an account now and get an instant message for new events.
Registrate
EY's Sparkling Strategy – a virtual wine tasting with a twist was such a success that we are doing a "replay".
Do you want to find out how sparkling wine tasting, strategy and pitching fit together?
Join us on the 6 May 2021 at 6pm for this exclusive virtual wine tasting event. Discover the world of EY and gain an opportunity to network with EY leaders.
Apply now here