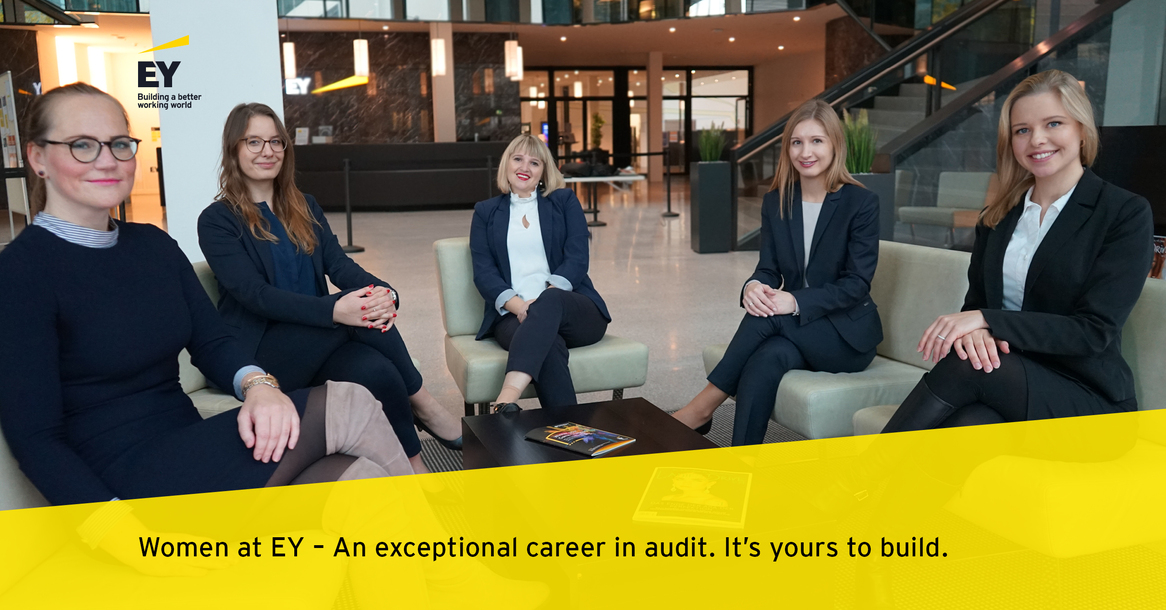 Women@EY
4
FEB
EY
Virtual Event
18:00 Uhr
Event has already expired!
Create an account now and get an instant message for new events.
Registrate
Get to know all about auditing in the banking and insurance sector - from woman to woman.
Have you ever wondered about what does an auditor do daily and what are the requirements for this job profile?
At our virtual event Women@EY, you can find out more about working as an auditor. On 4 February 2021 at 6 pm, in a relaxed atmosphere, ask your questions about qualifications, working in the banking and insurance environment and everything that interests you about auditing – no taboos, only exclusive insights. Curious? Sign up now: http://eyglobal.avature.net/su/7dc1de9c8010d23d