KPMG Meet & Greet 2023
26
OCT
26
OCT
KPMG
Suite - smallplates & cocktails Pilatusstrasse 1, 6003 Luzern, Switzerland
Event has already expired!
Create an account now and get an instant message for new events.
Registrate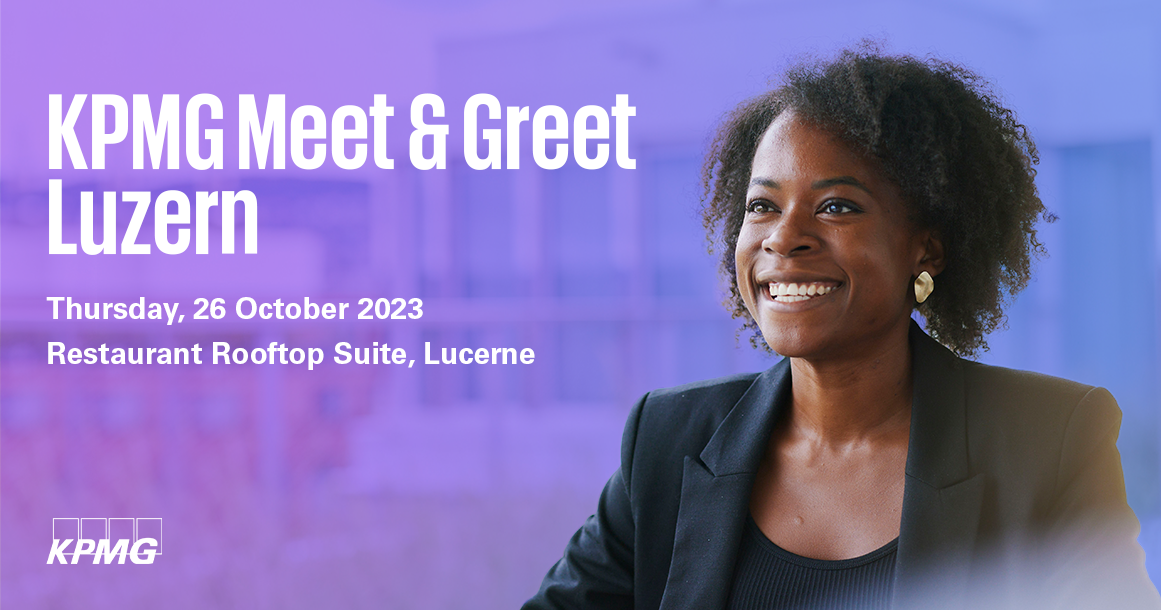 Event Details
Event Details
Start At: Oct 26, 2023 17:00 Uhr
End At: Oct 26, 2023
Has already taken place
Event Location
Suite - smallplates & cocktails Pilatusstrasse 1, 6003 Luzern, Switzerland
Über den Event
Dare to shape the future of your career? Du bist eine aufgeschlossene und neugierige Person und weisst noch nicht in welche Richtung es nach dem Studium gehen soll? Dann lerne uns am KPMG Meet & Greet in Luzern kennen und erhalte einen Einblick in unsere vielfältigen Einstiegsmöglichkeiten.
In einem ungezwungenen Rahmen kannst du dich mit unseren Expertinnen und Experten aus den Bereichen Wirtschaftsprüfung, Steuerberatung und Unternehmensberatung austauschen und deine brennenden Fragen stellen. Lass dich von unserem dynamischen Arbeitsumfeld inspirieren - wir freuen uns mit dir anzustossen!