PwC's career webcast series: Cybersecurity
Event has already expired!
Create an account now and get an instant message for new events.
Registrate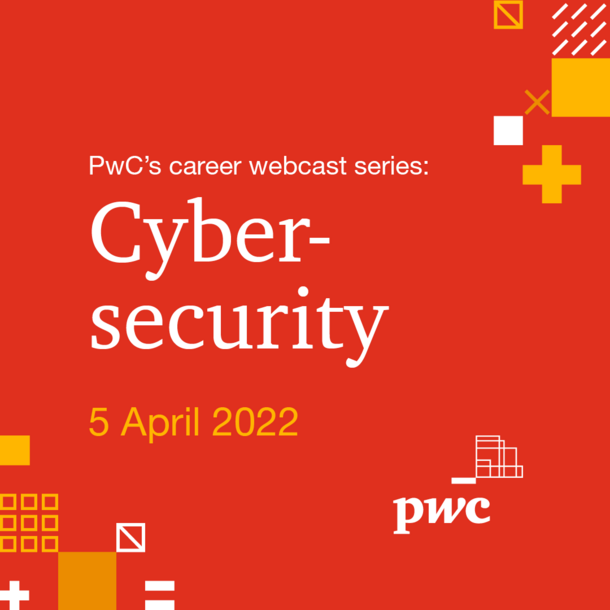 Event Details
Event Details
Start At: Apr 05, 2022 12:30 Uhr
End At: Apr 05, 2022
Has already taken place
About the event
Our Cybersecurity team helps clients work around the risks and proactively combat cyberattacks and threat. It all comes down to building trust. Helping clients understand the advantages the digital world offers as well as the challenges. Building business while securing the business environment, from strategy to execution and operation. We guide clients safely and successfully through the cyber landscape. We call our approach All Eyes on Trust.
Do you want to learn more about our Cybersecurity at PwC Switzerland? Then join our webcast.