Info
UBS provides financial advice and solutions to private, institutional and corporate clients worldwide. With more than 70,000 employees, we have a presence in all major financial centers in more than 50 countries.
We´re more than ourselves
From gaining new experiences in different roles to acquiring fresh knowledge and skills – at UBS we believe that you should never stop growing and learning because life never stops teaching. We know that it's our people – with their unique backgrounds, skills, experience levels and interests – who drive our ongoing success. Ready to be part of #teamUBS and make an impact? Find out more at ubs.com/careers.
UBS works with individuals, families, institutions, and corporations around the world to help answer some of life's questions – whether through award winning wealth management advisory, investment banking and asset management expertise, or private and corporate banking services in Switzerland. In June 2023, Credit Suisse became a UBS Group company.
We have a presence in all major financial centers in more than 50 countries. Although we all come from different backgrounds and specializations, two things unite us: the conviction that we're stronger together, and the will and curiosity to constantly innovate. That's the key to us unlocking our full potential (and what we look for in everyone who joins us). It's also why we're regularly recognized as an attractive employer (https://www.ubs.com/awards).
Employee wellbeing is extremely important to us, and that's why we offer competitive benefits to all employees across the firm. Our benefits programs often go above and beyond legal requirements and cover:
Physical wellbeing – Our benefits work to enhance employees' physical health and to protect against unforeseen events. A range of offerings, including insurance coverage and wellness programs, are available in all of our locations.
Mental wellbeing – Our Employee Assistance Program offers support and counseling to employees and their immediate family as they go through life's challenges. We teamed up with an external provider to promote mindfulness and support resiliency in managing stress. We also offer generous time-off benefits, along with a variety of paid and unpaid leave options and flexible working opportunities to fit your personal needs.
Financial wellbeing – We're an equal opportunity employer, committed to pay equity for all employees. We also understand how important retirement and financial planning are to employees, and that's why we provide comprehensive pension plans and an employee stock purchase plan.
Social wellbeing – Through the UBS Optimus Foundation we drive impactful philanthropy that delivers real solutions for social needs. To complement this, we match employee charitable donations and provide paid leave for employees to volunteer their time on community and environmental initiatives, in addition to UBS-organized community events. In fact, our employees logged 202,784 volunteer hours in 2019.
Our Programs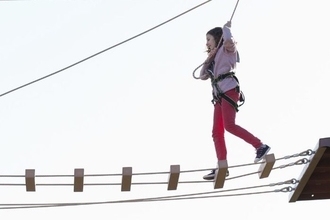 Graduate Talent Program
With the chance to receive one-to-one coaching from some of the best in the industry, our 18-24 month Graduate Talent Program is the perfect way to start your career. Rotation is a key part of the program and through working with several different teams, you'll learn about financial markets, what we offer to clients and our day-to-day operations.
We actively welcome applicants from different degree backgrounds, therefore whether you're studying finance, technology, history, law – just to name a few – we are very keen to hear from you.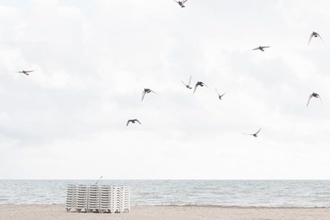 Summer Internship Program
Time will fly, but we'll make sure that you'll get all the experience you'll need with us. No matter which business area you choose, the insight, opportunities and exposure we offer are second-to-none.
From the moment you join UBS you will be supported by our welcoming Junior Talent team. They'll be on hand throughout your internship for anything you might need, along with your line manager and buddy who will work more closely with you day-to-day within your local business area.
Over the course of the program, you will create a great network of peers through the many networking opportunities on the internship. We find out interns tend to stay in touch with one another long after their internship has concluded.
We're looking for students who are inquisitive, have a keen interest in the financial industry and have studied at university for at least four semesters before the internship start date.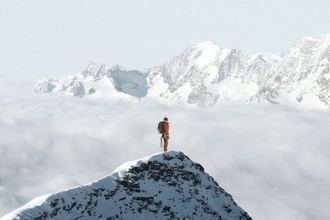 Internship Program Switzerland
At UBS, we know you're the future, and there's nothing more important than that. We offer talented individuals around the world a challenging, diverse and supportive working environment. One where passion, commitment and hard work are valued and rewarded.

Your paid internship will last between three and 12 months. You will work as a member of the team and contribute to deliverables in a dynamic environment. Part-time internships are also available, as we understand that you might need time to continue to work on your dissertation as you complete your degree. You may also receive an offer to join us full-time following the program (subject to your commitment and performance along the way).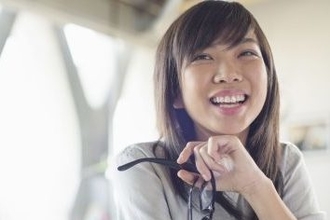 UBS Tomorrow's Talent Program
The future is yours
Shape it however you decide
We're looking for talent from all walks of life to shape our future. Are you keen to empower your individual uniqueness in an organization that firmly believes that different perspectives, backgrounds and experiences are central to their success?
UBS Tomorrow's Talent is a program designed to help you discover your potential and realize your professional aspirations. You'll benefit from an extensive learning and support framework, right from the start of your university studies. As you progress through your studies, the program also evolves to offer you virtual insight experiences, summer internship opportunities and hopefully longer-term careers with UBS.
Open to undergraduate students pursuing a bachelor's degree and graduating in 2023 or 2024. You're a committed diversity and inclusion champion, keen to discover the strengths of your individual diversity and wanting to realize your professional ambitions. Find out what it's like to work in one of the world's leading financial services firms, how you could play your part and inspire others to follow in your success.

UBS
Secteur bancaire et financier