Audit Networking Days
Event has already expired!
Create an account now and get an instant message for new events.
Registrate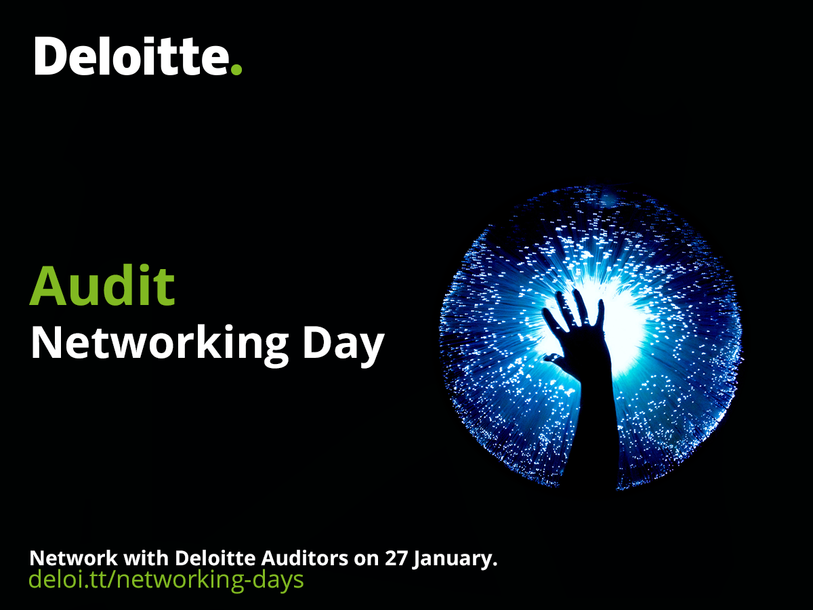 Event Details
Event Details
Start At: Jan 27, 2022 17:30 Uhr
End At: Jan 27, 2022
Has already taken place
Are you a student or recent graduate and eager to start your career in Audit? Have you ever wondered what the every day work life in Audit really looks like? Now is your chance! During our virtual networking days, you can have a look behind the scenes of an Auditor's career at Deloitte. Furthermore, you will have plenty of opportunities to network with our professionals during interactive talk rounds and ask your burning questions. The event is followed by a virtual apéro – for which we will be sending you a nice surprise box! Don't miss out!
Location: virtual
Time: 17:30 – 19:30