Financial Services Transformation Get Together
22
SEP
22
SEP
Deloitte
Deloitte Zurich HQ, Prime 2
Event has already expired!
Create an account now and get an instant message for new events.
Registrate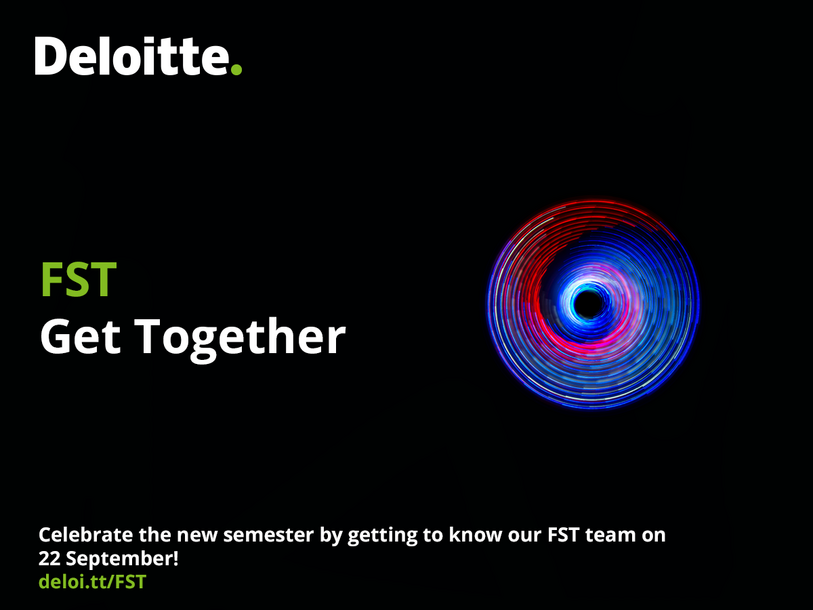 Event Details
Event Details
Start At: Sep 22, 2022 17:00 Uhr
End At: Sep 22, 2022
Has already taken place
Event Location
Deloitte Zurich HQ, Prime 2
Back to campus – new semester – new career perspectives!
We want to celebrate the semester start together with you and invite you to join an exciting event at our brand new Zurich headquarter where you get to know our Financial Services Transformation (FST) team.
During the event you'll get the chance to exclusively connect with our consultants at a dinner and participate in a fun quiz activity.
Financial Services Transformation is a unique team of 50 consultants that shapes the future of Financial Services firms such as banks and insurances. Project work ranges from the digitization of credit processes in mobile apps, FinTech market entry strategies or the development of operating models for new crypto banks! Sounds exciting?
Find below further event details:
Date: 22 September, 2022
Time: from 17.00 to approx. 22.00 (CET)
Location: Deloitte Zürich, Prime 2 (headquarter), Pfingstweidstrasse 11, 8005 Zürich
Language: English
Don't miss out this opportunity and apply now by 15 September latest. After having received your application, we will be reviewing profiles and get back to you with a final confirmation.
The final event details will be shared shortly before the event.
We look forward to meeting you!
Your FST Team