Women's Networking Day
Event has already expired!
Create an account now and get an instant message for new events.
Registrate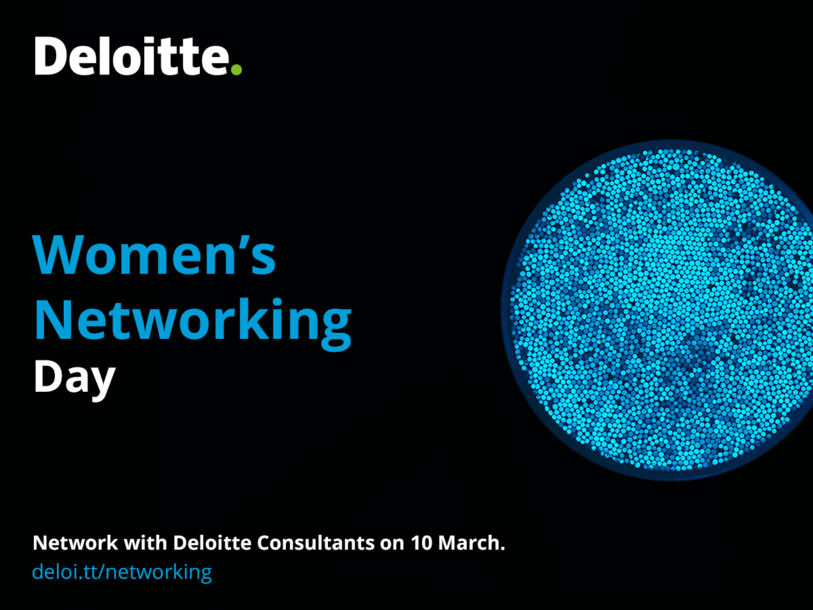 Event Details
Event Details
Start At: Mar 10, 2022
End At: Mar 10, 2022
Has already taken place
Are you a female bachelor, master or PhD student or recent graduate of a Swiss university? Are you fascinated by the world of Consulting or Audit and eager to kick-start your career in these fields?
Now is your chance to learn more about what it's like to work in a dynamic work environment and what career opportunities await you at Deloitte!
During the Women Networking Day, you will have the opportunity to deep dive into the everyday life of our employees, ask plenty of questions during our interactive rounds and connect with inspiring people at Deloitte.
Don't miss out! The event consists of two time slots (please note that you can only attend one slot as agendas are identical):
Slot 1: 10th of March, 2022, from 12:00 to 13:00 (Central European Time)
Slot 2: 10th of March, 2022, from 18:00 to 19:00 (Central European Time)
The event takes place virtually. Final details will be shared once your application has been successful.
Please note that no prior experience in Consulting or Audit is required to join this event. All you need to bring is your passion for the topic (and any burning questions you might have!).
Apply now!
Apply now to the event by Sunday, 27th of February, 24:00 (Central European Time) latest.
We look forward to receiving your application and to virtually meeting you!