YOUnext Female Mentoring Programme
Event has already expired!
Create an account now and get an instant message for new events.
Registrate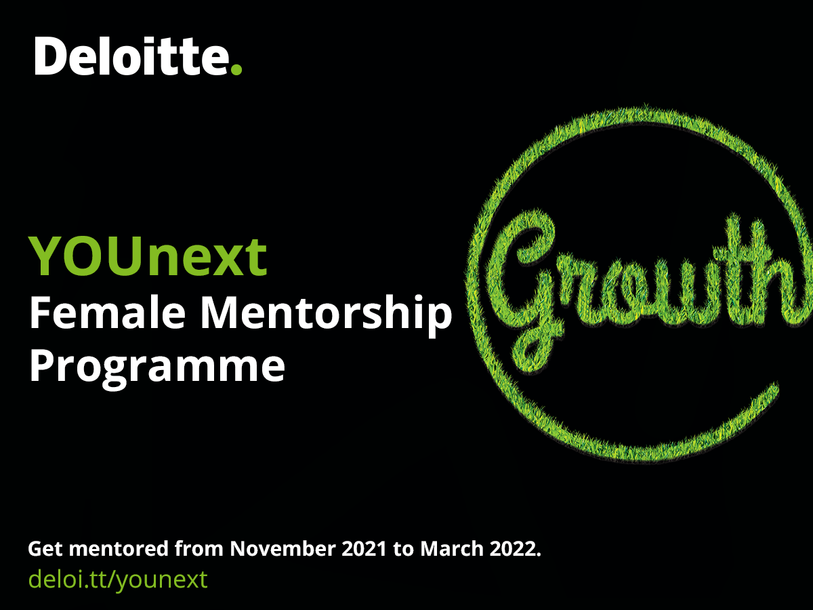 Event Details
Event Details
Start At: Jan 01, 2022 16:56 Uhr
End At: Mar 24, 2022
Has already taken place
Kickoff: 15 Nov 2021 (10 am – 2 pm )* | Workshop One: 10 Dec 2021 (4 – 8 pm)
Workshop Two: 22 Feb 2022 (4 – 8 pm) | Final Workshop: 24 Mar 2022 (4 – 8 pm
*Dates are subject to change.
Are you eager to accelerate your career, learn from experienced female leaders and boost your skills ? Then join Deloitte's female mentoring programme YOUnext !
You'll get your own personal mentor and have the chance to attend four exclusive workshops about building your brand. Also, you will get great insights into what it is like to work for a leading global professional services firm. You will also have plenty of chances for networking.
Register now
Are YOUnext? Ready be part of Deloitte's female mentoring programme? Then register here deloi.tt/younext. Deadline is 7 November 2021. Participation on at least three of the four session is required.
Note: This event is subject to Swiss COVID 19 event guidelines and participation is only granted with a valid COVID 19 certificate.