"Studi trifft Alumni" - Universität Luzern
16
NOV
KPMG
Universität Luzern Frohburgstrasse 3, 6003 Luzern, Switzerland
Event has already expired!
Create an account now and get an instant message for new events.
Registrate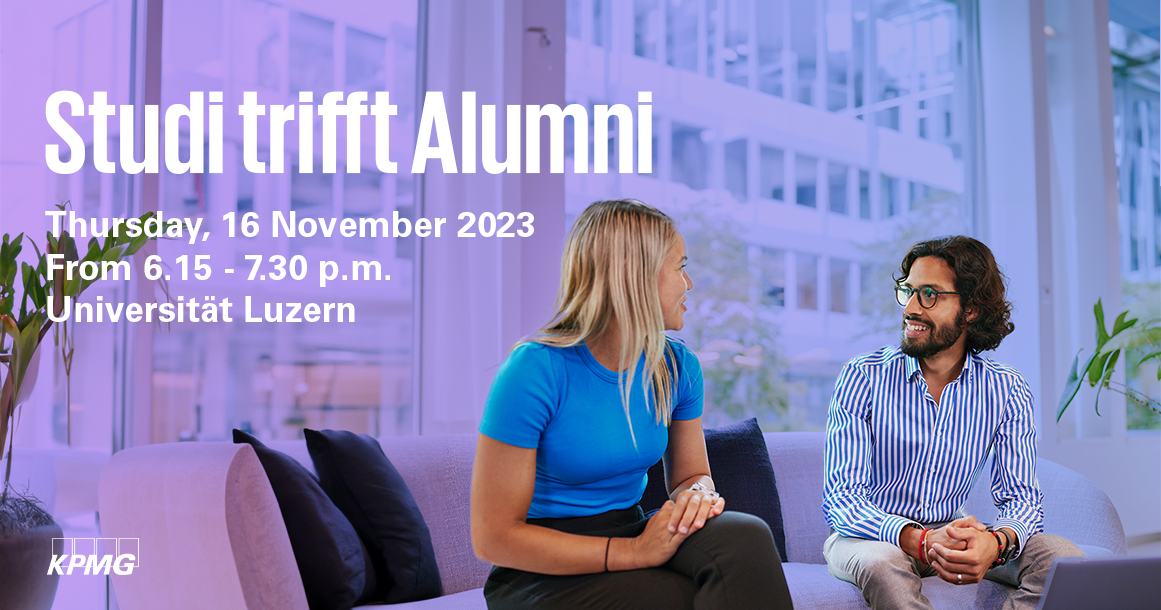 Event Details
Event Details
Start At: Nov 16, 2023 18:15 Uhr
Has already taken place
Event Location
Universität Luzern Frohburgstrasse 3, 6003 Luzern, Switzerland
Über den Event
Dare to break new ground? Du studierst Jura an der Universität Luzern und möchtest dich gerne von den verschiedenen Berufsmöglichkeiten, die dir nach deinem Studium offen stehen inspirieren lassen?
Während einem Speed Dating stellen sich ehemalige Studierende der Rechtswissenschaftlichen Fakultät, welche nun bei KPMG tätig sind, gerne all deinen brennenden Fragen. Knüpfe wertvolle Kontakte und erhalte einen Einblick in den Arbeitsalltag bei KPMG - wir freuen uns dich kennenzulernen!