Info
Julius Baer is the leading Swiss wealth management group. We focus on servicing and advising sophisticated private clients from around the world, taking into account what truly matters to them – in their business and personal life, today and in the future
Fast facts about our Graduate Programme
Be who you want to be and join our Graduate Programme. Let's shape the future of wealth management together. Be empowered. Be Bär.
Duration: 18 Months - 3 Rotations (of which 1 Rotation abroad)
21 Graduates/year (starting date 1 October)
Your Profile:                                                                                                                                                                      Master in Accounting / Banking / Finance / Business Administration / Management / Law / Data Sciences / Information Technology
Why Julius Baer?
At Julius Baer, we celebrate and value the individual qualities you bring, enabling you to be impactful, to be entrepreneurial, to be empowered, and to create value beyond wealth.
Want to know more about our unique culture and why you should join us ?https://www.juliusbaer.com/en/careers/graduates/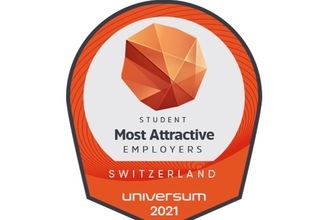 Also this year we were voted among Switzerland's Most Attractive Employers
This is one of many awards. Find out more: https://www.juliusbaer.com/en/careers/why-julius-baer/

Julius Baer
Secteur bancaire et financier